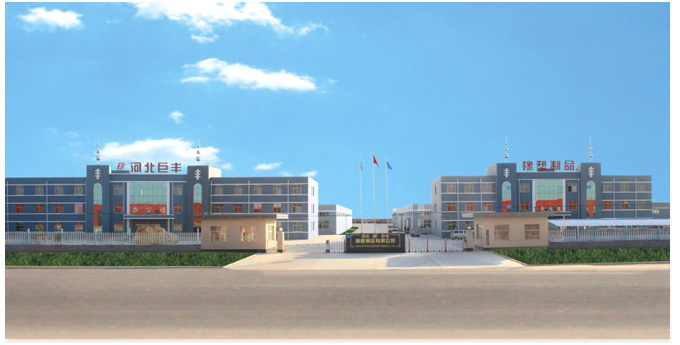 Hebei Jufeng Rubber & Plastic Products Co., Ltd.,
(Qinghe County Jufeng rubber seal Co., Ltd.) is to have the right to import and export, production, processing, import and export trade in the enterprise. My company is located in Qinghe County, Hebei Province, Lijiang River Science Park, West Street, south side, well-developed transport, the Beijing-Kowloon Railway, 308 National Road, east-west highway silver blue, from Shijiazhuang and Jinan airport 150 km, convenient transportation provided for the development of enterprises favorable conditions. The company occupies 70 acres, plant construction area of ??20,000 square meters, building area of ??6,000 square meters, registered capital of 20 million yuan, 120 million fixed assets, working capital 30 million, the company's existing cadre of more than 270 employees, including senior engineers and technicians 21 personnel, application of modern technology management company, products, account for all domestic and international markets. We are always adhering to the "innovation, unity and progress" principle, continue to explore the development, has been named "contract and trustworthy, star enterprise" civilized units.
My company has three subsidiary companies, is a unified sales of private joint-stock enterprises. The company has advanced microwave curing of large EPDM lines 10, 25 rubber extruders, vulcanizing machine 66 sets, 7 sets of injection molding machines, specializing in the production of material composite extrusion, single extrusion, rubber and plastic products docking molding, injection molded parts, molded parts, standard parts, O-rings, etc. The annual production capacity of 5,600 tons. Also has physical and chemical room, measurement room, test metering equipment and a variety of more than 30,000 species of mold seal has formed raw material configuration, mold development, product forming one-stop assembly line production. Companies to take advantage of technical talent, developed the industry-leading level of ethylene propylene diene monomer (EPDM) rubber sealing strips, EPDM foam (sponge) rubber strip, rubber seal, PVC seal, high temperature (320 ¡æ) of silicone, non-halogen flame-retardant seal, dense - sponge - composite steel core three, four composite seal, soft plastic - hard plastic composite articles, dense - rubber - flocking seal, PVC / CPVC / ABS / TPE extrusion of composite materials, thermoplastic elastomer (TPE) seals, trim, seal windows and doors, aluminum doors and windows seals, shock absorber seal doors and windows, automatic door bottom seal, rubber of the building wall, the refrigerator door seal, container seal, seal refrigerated trucks, vans seals, refrigerator door seal, auto seal, door glass slide bar, door sponge tape, glass retaining bar, windshield seal, auto seal doors and windows of the train doors and windows sealed, underground seal, seal high-speed train, marine sealing strip, lamp sealing tape, anti-theft door seal, mechanical seal, flame-retardant tape, fire expansion seal, conductive tape, insulation tape, self-adhesive seal, seal the door frames (with gum) E-type, P type, D type, O-, V-, U-, J-, L-, general-purpose EPDM hair flexible foam seal, color seal, electrical sealing tape, cabinet seal, door seals, special corner trim, styrene-butadiene rubber bar, neoprene sealing strip, nitrile foam section (board), polyurethane foam board (of), EVA foam board (section), EPE foam board (section), SPE foam board (section), PE foam board (section), rubber and plastic foam board (section), rubber foam board ( section), polystyrene foam board (section), roads, railways, bridges, rubber expansion joint series, steel wire hose, textile hose, cloth hose, high voltage resistant hose, oil hose nitrile, silicone tube, the types of vehicle EPDM hose, all kinds of rubber, rubber products, rubber seal (cushion) products, their performance in the leading position in the industry, products have been sold throughout the country and exported to Europe, Japan, France, Australia , Taiwan and Southeast Asia, well received by foreign customers praise. With domestic Beijing, Tianjin, Shanghai, Guangzhou, Shenzhen and other more than 720 windows and doors, curtain wall decoration companies, car, train, airplane, ship manufacturers to establish a solid matching supply and demand, long-term relationship. My company can according to customer's drawings, sample development, production, processing.
My company has a standard modern plastic products, automobile storage pump, filter assembly plants, professional and technical personnel and advanced production equipment, mainly produces all kinds of precision injection molding resin products and PP, PE, TPE, ABS, PVC, PS and other plastic injection molding products. Automobile storage pump, filter assembly for light and heavy trucks, buses, farm vehicles, etc., product quality is stable and reliable, high-pressure test by 300PSI. I have been through GB/T19001-1800IDTISO1800 international quality system certification, ISO9001: 2000 quality system certification, ISO/TS16949: 2002 quality system certification, the product has passed the SGS environmental protection certification / ROHS certification and the National Chemical Building Materials Test Center (Beijing North Third Ring Road on the 14th Beijing Chemical Research Institute) tested. If you need our products, our industry with the lowest price for you.
Our aim is: the same product than the price, the same price than quality, the user's requirements will always be our efforts to improve standards.