Jufeng Oil resistant butyronitrile strip, uninterruptedly made with microwave curing, is elastic, pressure resistant, indeformable, weather hardening resistant, ozone resistant and erosion resistant. It works well when the temperature ranges from -50℃ to 120℃ and has been widely used in such industries as automobile, door and window, and panel wall, etc. We are able to supply various products in different shapes and materials, cold resistant, heat resistant, foam, solid core and others with special performances you need.
。
Main functions:
| | | | | | | |
| --- | --- | --- | --- | --- | --- | --- |
| | | | | | | |
| vermin-resistant | wind-proof | light insulation | crash insulation | sound insulation | smoke insulation | water proof |
Standard of production:
1、GB12002-89《Gland Strip for PVC-U-steel Doors and Windows》
2、GB320 281NAF05-2000《Perduren Gland Strip for Panel Walls》
3、ISO3934(GB10712)《Rubber Gland Strip for Buildings— Performing Solid Core Perduren Materials Sealing Glass Windows and Panels—Criterion》
4、TB 1964-87 《Test Methods on Gland Strip for Coach Doors and Windows》
5、TB 1444-83 《Technological Criterion for Rubber Parts of Diesel Locomotives》
6、HG/T 3088-1987 《Rubber Gland Strip for Vehicle Doors and Windows》
Some of the customers:
Jinan Hospital, the Hospital of Shaanxi, Yiwu Commodity City, Hailong Technology Building, Huahe Group, Zhongshan weiya furniture, the Great Wall furniture, Shanghai Fudan University, Liaocheng University in Shandong, Suzhou modern building, Changzhou power building and Shanghai Library, Yinlong building......
■ Category:
■ Characteristics:

Oil resistant butyronitrile strip

Nitrile gland strip

Butyronitrile gland strip

·Micro wave curing, uninterruptible molding, smooth, free of jointing mark.
·Elastic, pressure resistant, nondeforming and hardening resistant.
·Low smoke, low toxic and fire-retardant.
·Stable extrusion, precise size.
Partial product schematic drawing(

Other styles may make to order

):

(

diagram for reference only, please call us to enquire the specific product standards

)

Tel→:

0319-7502102
Oil resistant butyronitrile strip(Ⅰ)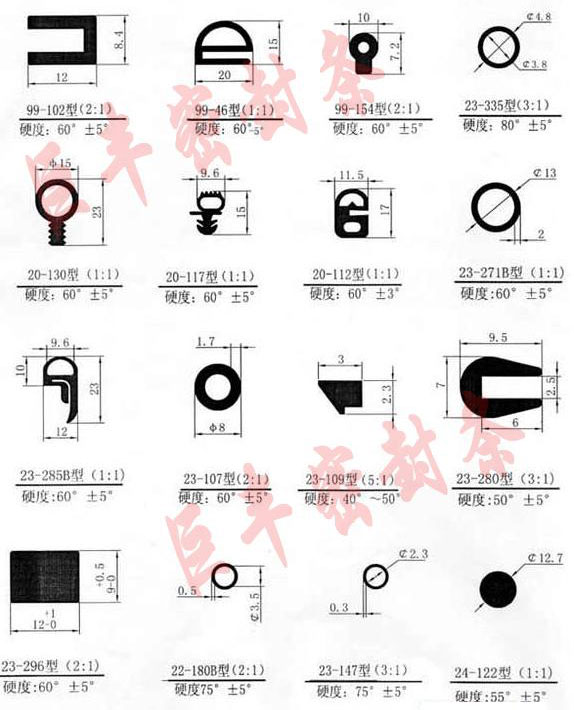 Oil resistant butyronitrile strip(Ⅱ)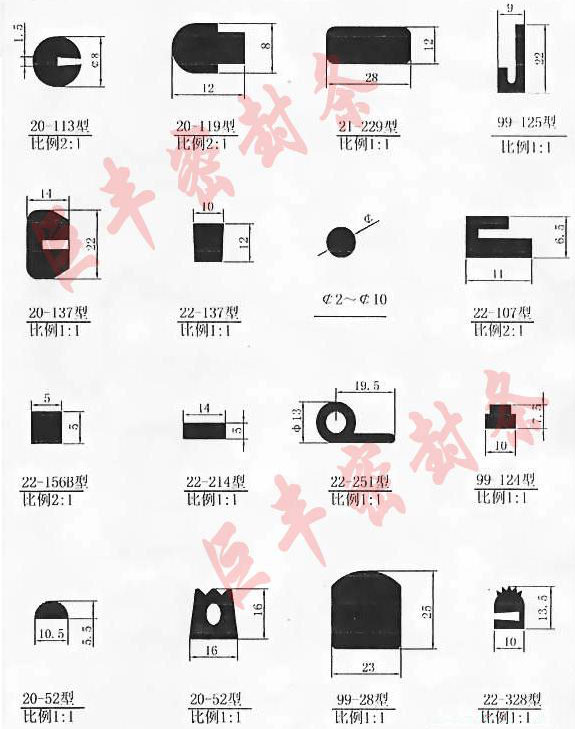 Oil resistant butyronitrile strip(Ⅲ)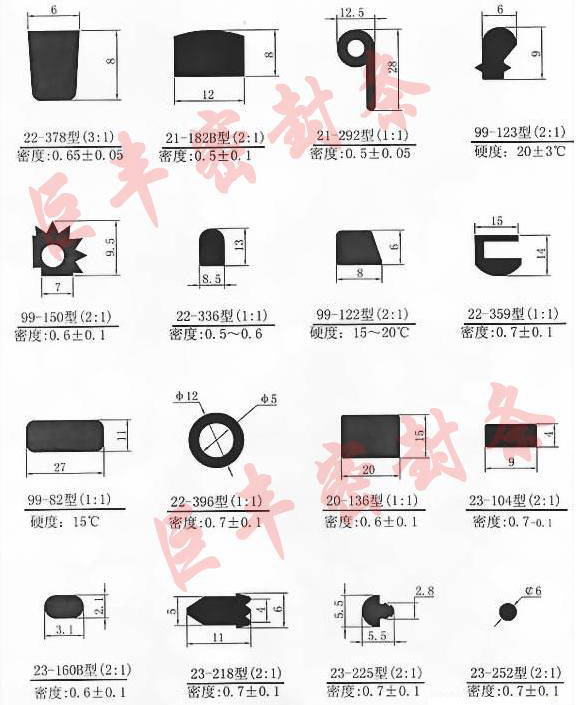 Oil resistant butyronitrile strip(Ⅳ)